Features
Easy access to the programmable controller for easy adjustment to wash speeds and levels
High-pressure wash cycle—delivers up to 1,200 psi
Total vehicle coverage for vehicles up to 84" high
High-volume, effective cycles—washes up to 20 vehicles per hour
Exclusive Broadway "Wonder Bar" for adjustable and proximity cleaning—delivers unbelievable results
Separate, focused high-pressure clean for wheels and rockers
Water softener and heater for the most effective chemical usage
Large onboard computer for unique programmable features
Two-step, low- and high-PH chemical system for better cleaning and system neutrality
Superior Touchless, In-Bay Automatic Car Wash
Broadway's Touch Free Car Wash offers the latest advances in touch-free cleaning with zero contact to the vehicle other than chemicals and a high-pressure cleaning application.
Broadway's unique Wonder Bar technology maintains close proximity to the front and rear of the vehicle with adjustable cycles to provide extra cleaning when needed, while a separate pass blasts the wheels and rocker panels to remove dirt and brake dust.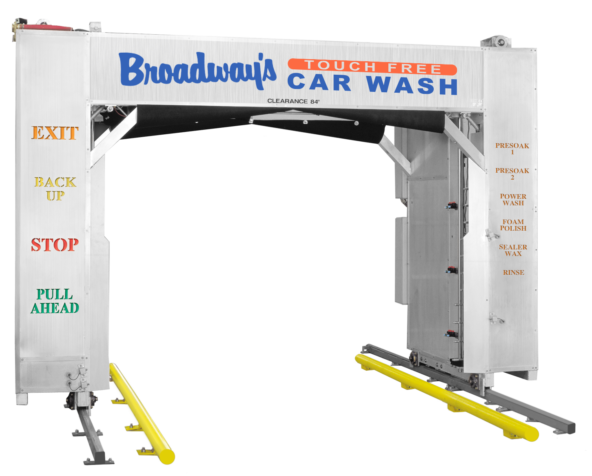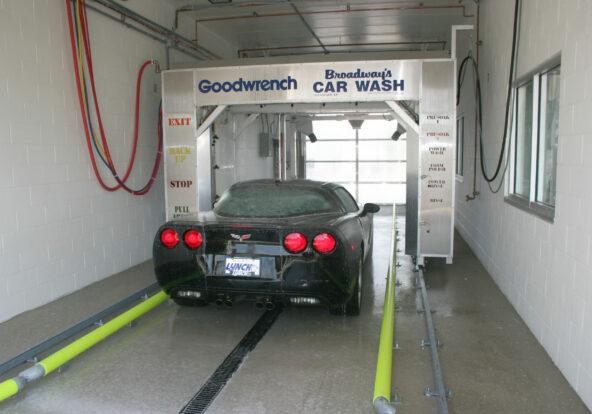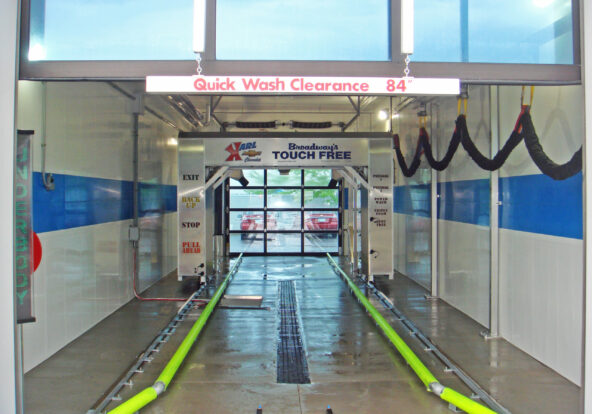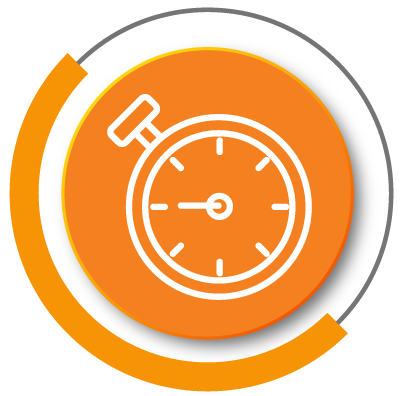 Washes a car every
3.5 Minutes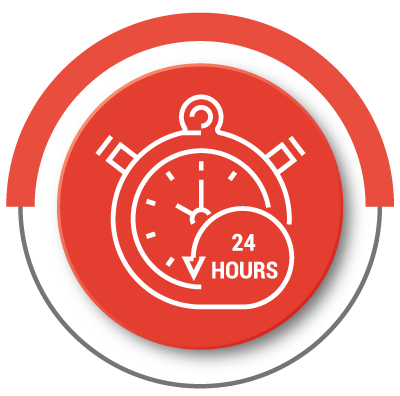 Can easily wash
120 Cars Per Day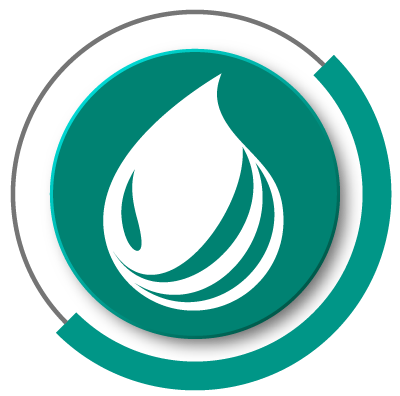 Average chemical cost
$0.75-$0.95 Per Car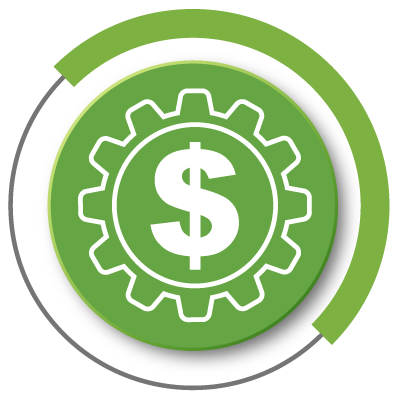 Average cost of maintenance
$0.30 Per Car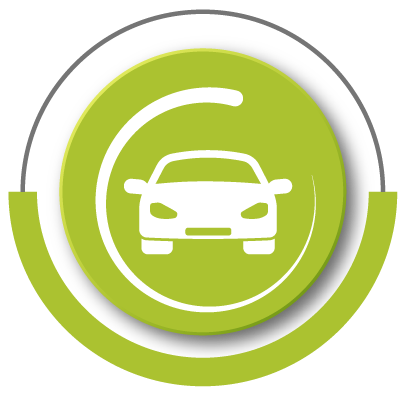 Fully adjustable speed
to meet any need
A Perfect Balance
Cleaning up to 20 vehicles per hour, Broadway's Touch Free Car Wash has many unique features. With our two-system process of chemicals and high-pressure water, we provide a great frictionless wash that can be used for dealership and retail washes.
Enhance Your System
Get the most out of your car wash with these commonly used accessories.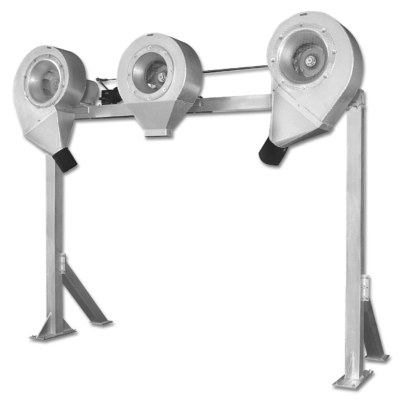 45 HP Car Dryers
Broadway's 45 HP Car Dryer features a fixed center distributor fan and two outside oscillating distributors that drive water off the vehicle. The aluminum fans reach optimal operating speeds almost immediately, resulting in fast action and better results.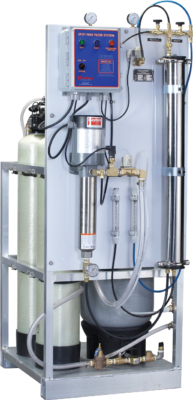 Reverse Osmosis, Spot-Free Rinse System
A spot-free rinse with the Broadway Reverse Osmosis System is a great way to save on labor and produce a perfectly finished car without having to towel dry.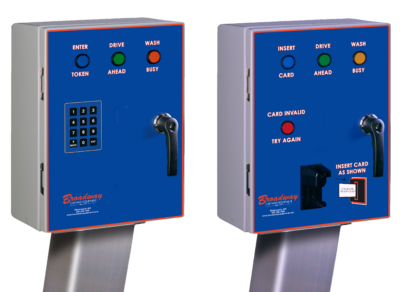 Entry Systems
Broadway's various entry systems are ideal for providing control and accountability over access to the car wash. We offer three options to meet any need: code entry, washtrack card entry or RFID entry.
Contact a Sales Representative Today
Whether you're looking to replace equipment or automate your hand-washing operations, we can help find a solution that's best for your dealership.