Features
Hydraulic operations for reliability, low maintenance costs, and vehicle-friendly performance
Guide rails for vehicle alignment throughout the wash
Galvanized steel arm for solid, durable and unsurpassed structural integrity
Speed and operational adjustability
Oscillating soft cloth mitter curtain provides fast, gentle scrubbing action
Washes up to 60 vehicles per hour
Compact, High-Volume Tunnel Car Wash
This system is designed to handle a higher throughput, provide a high-quality car wash and occupy less space. The unit can work as a standalone or as the base component of a wash system that you can build upon. Its fully adjustable equipment has been specifically engineered to provide thorough vehicle cleaning with maximum throughput and long-term durability.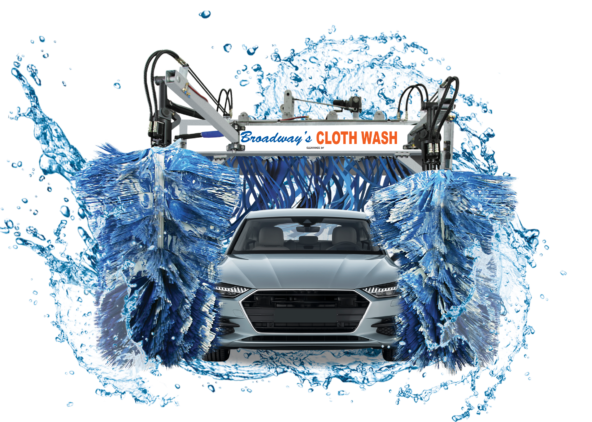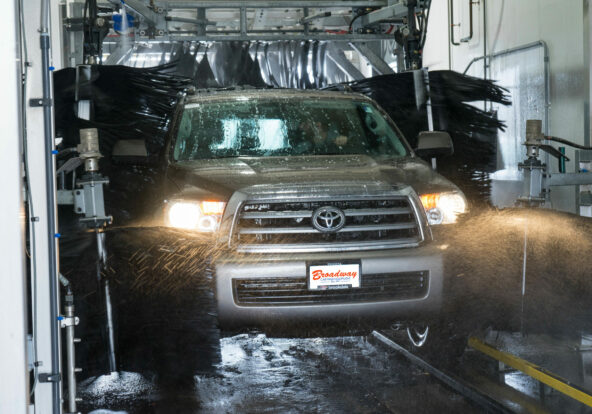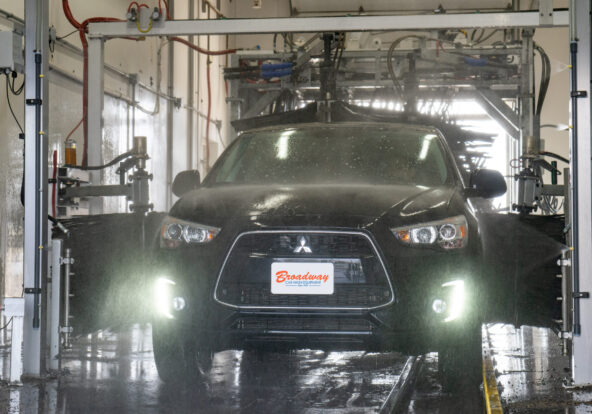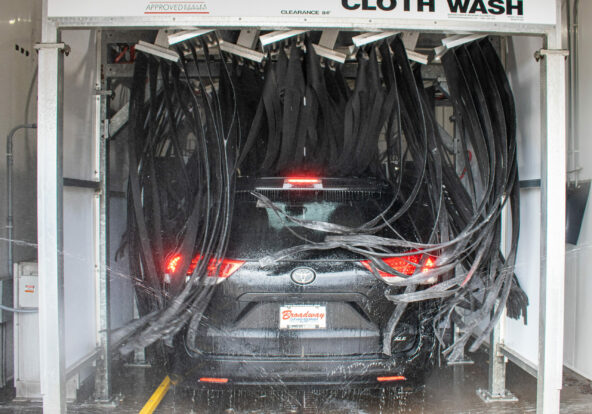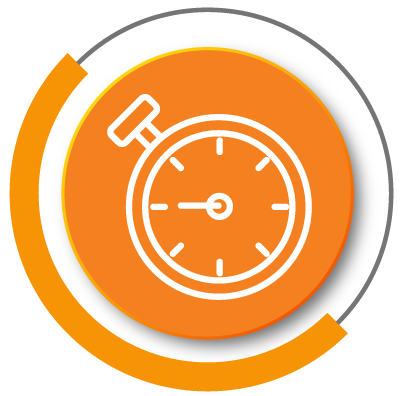 Washes a car every
1 Minute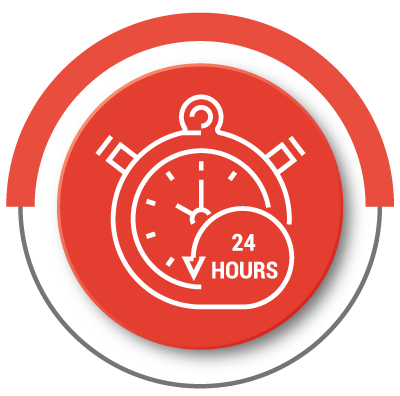 Can easily wash
400 per day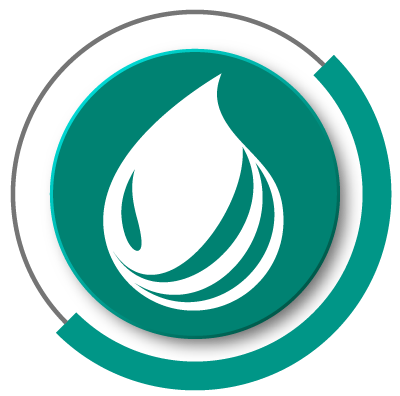 Average chemical cost
$0.15-$0.20 Per Car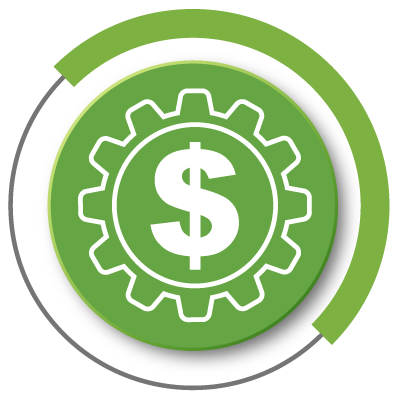 Average cost of maintenance
$0.10 per car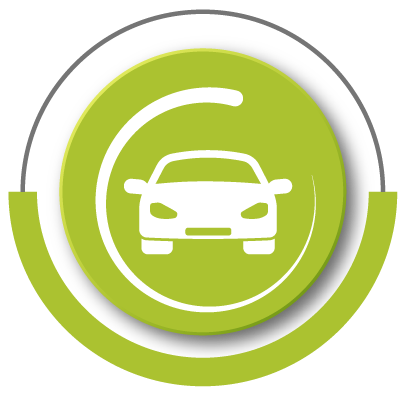 Fully adjustable speed
to meet any need
Accomodate Your Needs
This system has a modular component structure that allows you to fully customize it to your needs. Acting as a perfect base for an optional conveyor system, you can add additional brushes, top curtains, a presoak system and more.
No matter the size of your lot or inventory of vehicles, the Stationary Flex Wrap Car Wash can accommodate your needs. This machine is designed to give complete vehicle coverage in a quick, efficient manner to maximize wash volume.
Enhance Your System
Get the most out of your car wash with these commonly used accessories.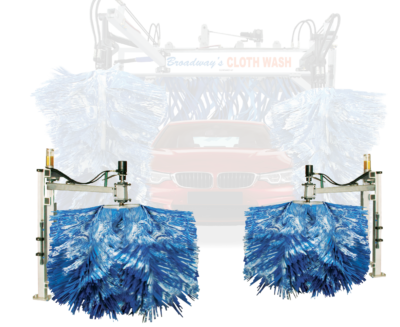 Lower Rocker Panel Brushes
These brushes are a great addition to a drive-thru system or conveyor car wash when washing a high volume is a necessity. These brushes provide extra cleaning on the dirtiest parts of the vehicles and require minimal additional bay length.
Rinse Arch
The Broadway Rinse Arch is made with a solid aluminum frame and all PNC piping and nozzles for a low-maintenance, rust-free arch. The 15-nozzle system is adjustable, dispensing anywhere from three-to-15 gallons per minute and comes with a chemical pump for precise chemical dispensing.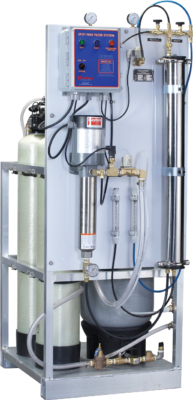 Reverse Osmosis, Spot-Free Rinse System
A spot-free rinse with the Broadway Reverse Osmosis System is a great way to save on labor and produce a perfectly finished car without having to towel dry.
Contact a Sales Representative Today
Whether you're looking to replace equipment or automate your hand-washing operations, we can help find a solution that's best for your dealership.