45 HP Car Dryers
Broadway's 45 HP Car Dryer features a fixed center distributor fan and two outside oscillating distributors that drive water off the vehicle. The aluminum fans reach optimal operating speeds almost immediately, resulting in fast action and better results.
The aluminum system provides durability in the harsh car wash environment and requires virtually no maintenance. Our system is guaranteed to wick away water, saving on time and labor costs.
45 HP Dryer (Touch Free) provides the driest car possible in all climates
Optional variable frequency drive (VFD) upgrade reduces electrical usage and provides noise control; local rebates are available
Optional noise reduction and outdoor weather protection systems are available
Contact us today to save $750 on a car dryer!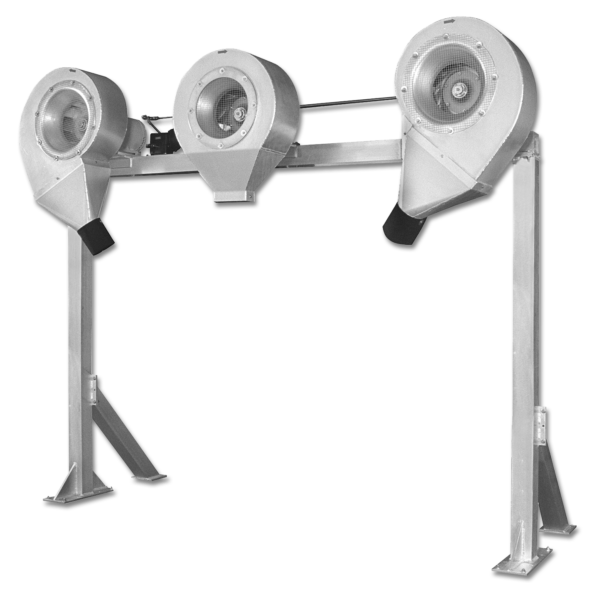 Reverse Osmosis, Spot-Free Rinse System
A spot-free rinse with the Broadway Reverse Osmosis System is a great way to save on labor and produce a perfectly finished car without having to towel dry. This system can easily produce over 2,000 gallons per day, with minimal maintenance, easy adjustments and unmatched results.
The Reverse Osmosis System includes a water softener which significantly extends the membrane life while keeping a 1:1 clean water use ratio, resulting in reduced water usage.
2,400 gallons per day system standard
Twin water softeners, large carbon filter tank
Large-capacity storage tanks
Industry-leading water product ratio
Capable of supporting lot rinse operations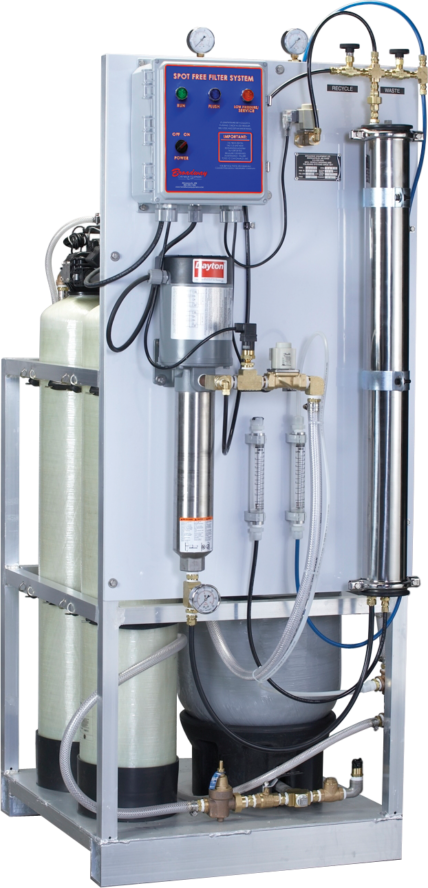 Water Reclaim Systems
Broadway offers a Hydro 25 and a Hydro 70 Water Recycling System, both of which are highly versatile units that accommodate large demands, as well as smaller needs. They are adaptable for above-ground or below-ground tanks. Both systems are easy to maintain and offer a cost-effective method for using recycled, "grey"' water.
Great for both rollover and drive-thru tunnel systems
Low-pressure shut off for pump protection
Fresh water bypass for constant use and service needs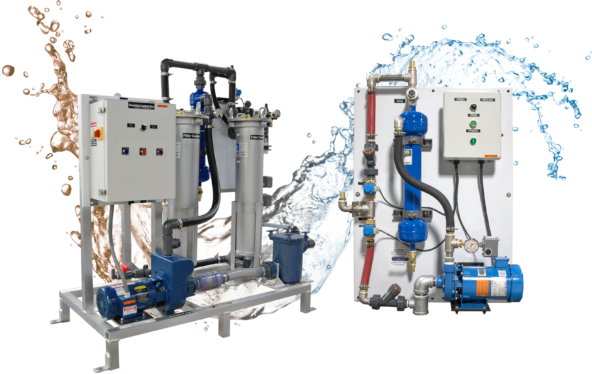 Additional Accessories
You have a need, we have a solution. We manufacture every product you would possibly need for your car wash.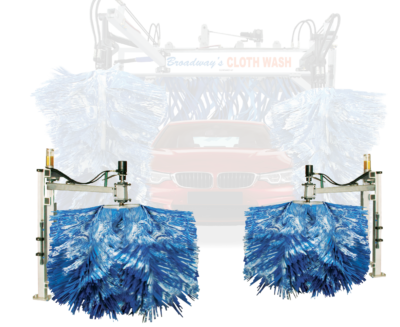 Lower Rocker Panel Brushes
These brushes are a great addition to a drive thru system or conveyor car wash when washing a high volume is a necessity. These brushes provide extra cleaning on the dirtiest part of the vehicles and require minimal additional bay length.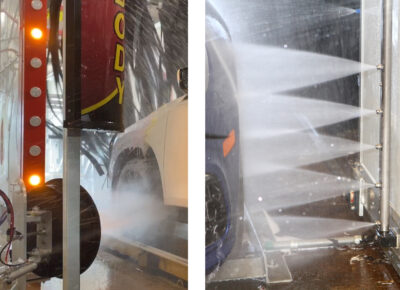 High-Pressure Side Blasters
High-pressure side blasters are the ideal way to provide extra cleaning to the wheel portion of the vehicle. At up to 1,000 PSI, the water pressure blasts away mud, brake dust and stubborn dirt from the wheel wells and lower portion of the vehicle.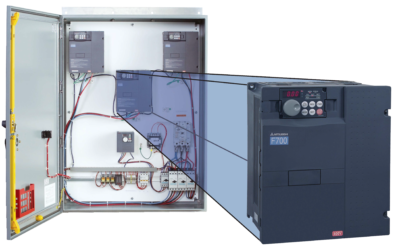 Variable Frequency Drive
Our VFD system controls the motor throughout the running cycle by adjusting the output frequency. This panel is ideal for large motor systems, like car dryers. Plus, the decrease in electrical demand and usage results in large savings.
5 HP Pressure Washer
Broadway's commercial-grade pressure washer has been engineered by car wash experts for heavy-duty cleaning needs. The open design, easy accessibility and heavy-gauge componentry will produce hundreds of hours of pressure washing action with virtually no maintenance.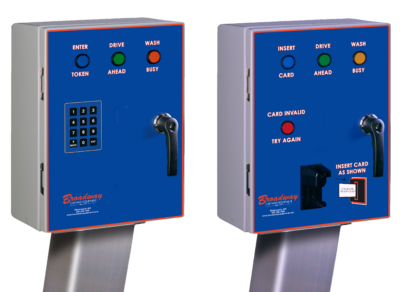 Entry Systems
Broadway Equipment can provide a variety of entry systems, ideal for providing control, monitoring wash levels, and maintaining accountability over access to the car wash. We offer three different options to meet any need: code entry, washtrack card entry or RFID entry.
Presoak & Rinse Arch
The Broadway Rinse Arch is made with a solid aluminum frame and all PNC piping and nozzles for a low-maintenance, rust-free arch. The 15-nozzle system is adjustable, dispensing anywhere from three-to-15 gallons per minute. Our arches come with a chemical pump for precise chemical dispensing.
More Accessories Available Upon Request
Contact us to see what accessories best complement your configuration.